Best Puppy Training Harness
Are you looking for the best puppy training harness? If so, then you are in the right place. Indeed choosing a perfect harness from so many options is a tough task. That's why we are here to help you out.
If you wish to teach your young dog some important skills like socializing and walking, then there can be nothing better than training with a harness.
A harness gives you more control and that is just perfect for all those puppies who are vulnerable to lunging and pulling. Most especially, a harness is useful for small dogs, it assists in protecting the neck of your puppy from various injuries which are often caused by leash pulling.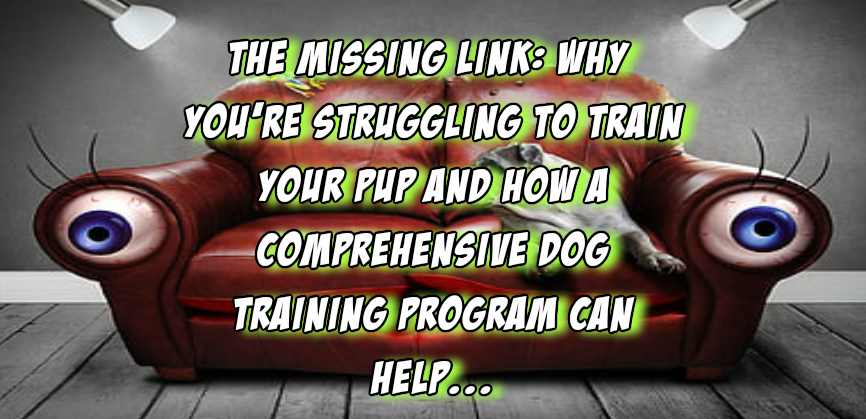 Puppy Harness Training 101
When the puppies turn eight weeks old, they begin leash walking and basic training in the home.
At first, when you make your puppy wear the harness, make sure to let him wear it for a shorter period, and then you can gradually increase the time. Also, let him harness when he's at home so that he can get an idea of it.
Then, before taking him for a walk in the park or outside your home, make sure to take a walk inside the home or in your garden first. As soon as your puppy completes a full round of deworming and vaccinations, then introduce him to the other dogs and outdoors as well.
How To Get The Best Puppy Harness?
Finding a perfect harness for your puppy is indeed a challenging task, but there are a few things that you can look for before buying a harness. These are:
Adjustable: An adjustable harness is considered the best harness for a puppy. So, make sure to buy a harness that can be easily adjusted.
Anti- chew material: If your puppy is so little or if he likes to chew everything, then it will be a bad idea to buy a harness that is made of materials that can be harmful to him.
So make sure to buy a harness only after considering all it's material.
Affordability: The next thing which you must consider before buying a harness is its affordability. Pay full attention to the quality but also buy a harness that's in your budget.
Ease Of Use for the owner: Training your dog has to work for you as well as your dog. Just in case, if you don't like putting on the harness on your pup, then you're most likely to skip it or walk.
So it's better if you try the harness before even buying it just to confirm that works well for you and your dog.
Also, the same is with a leash, make sure to purchase a leash that's comfortable for you as well as your dog.
Size: In the end, do not ever forget to take measurements of your puppy before buying a harness, so that you can get a perfect size.
In case, you find that your pet is between the sizes, then opt for the bigger sizes, as your puppy will get bigger day by day.
When Can You Begin Training Your Puppy With Harness?
The perfect age for a puppy is eight weeks. When he's eight weeks older then you can start training and teaching him. Even, you can introduce the harness to your puppy as and when you want but generally, people do not train them before they are eight weeks old.
Before harness training, your puppy makes sure that you purchase a harness that fits well on your puppy. Also, it should be stylish as well.
What Are The Advantages Of Using A Harness?
There are a lot of reasons why it's always better to use a harness in place of a collar to train and lead your puppy.
First things first, your little pup doesn't even know how to walk on a leash. When he'll begin, he will find difficulties at the beginning such as he'll pull out a little and he can get frightened and pull even harder. In such cases, the harness will help you out by giving full control over the pup in a better and safer way.
Additionally, little puppies are so delicate and soft, so in case they pull a collar, then they can get hurt or injured on their necks.
By making use of a harness to teach and train your puppy is always a better option because all the pressure is on their strongest part of their tiny bodies that is their chest.
Also, choking is another main concern while using a collar because the pup can suddenly jerk against the leash. But the case is the opposite when it comes to harnessing, your little pup won't get hurt.
Collars can't be tightened to assure that pup doesn't slip out of it, but they slip out a collar so easily. But it's not the same with the harness, the harness just fits perfectly on the necks of your puppy and they can be adjusted as well.
In addition to this, it is more convenient to control the leash using a harness. When you make use of a back clip harness, then the puppy can't get tangled in the leash. Whereas the collars get tangled easily and quickly.
All in all, the harness is a perfect tool for training your puppy. The reason behind this is because they are more safe and effective than any other tool.
The harness offers proper space to walk and even if the dog jumps, then there are no such consequences.
Other than this, there are a lot of advantages of using a harness and it is one of the safest methods of training the puppy. Using them, you can take your puppy on a walk more frequently and also you'll be confident about the safety of your pup.
Conclusion
So this is it, this was all about the harness for your puppy and why to choose them. We are pretty sure that you are now confident and you'll now surely be able to come to a buying decision.